Danielle Ashmeade
REALTOR®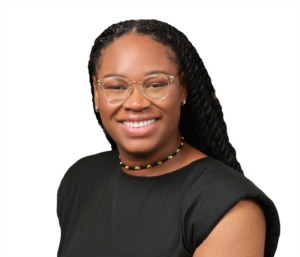 Danielle embodies integrity, reliability, and consistency in all her endeavors. Growing up in Jamaica, she has been in the business of service since the age of 13. From tutoring her classmates and assisting her teachers during her academic years to working with startups and managing websites and customer platforms, she continues to use her skills and creativity to serve people and provide solutions. 
Danielle relocated to the U.S. in 2016 and lived in New York briefly before moving to Austin TX. Here, she was engulfed by the unique lifestyle and exuberance of the city. Living in Central Texas, she has dedicated her attention to utilizing her superior customer solutions and communicating skills to problem solve and fulfill all her clients' needs.
Danielle has honed her skills and spends her time becoming a market expert. When she is not immersed in the real estate world, she enjoys spending time with her family­— going to the movies, discovering a new hiking trail, or going to see a new indie band perform in an Austin pub.
We at NextHome Modern pride ourselves in prioritizing humans over houses. With this, my goal is to build lifelong connections and friendships and get YOU the home of YOUR dreams.
No matter your real estate needs, my goal will always be to listen, offer the best level of service and care. Feel free to reach out and see how I can offer my skills and expertise to help you and your family have a positive experience selling or finding your next home.